photo caption: Business success requires efficiency across the enterprise. Physical therapy clinics have many moving parts, and integrated software systems can help bring the full scope of a practice into line, regardless of size or specialty.
Compiled by Physical Therapy Products staff
Business operations for outpatient physical therapy practices need to be more nimble than ever now that the Centers for Medicare and Medicaid Services has proposed cuts to physical therapy services. This move makes it critical for physical therapists and the staff members they work with to make the most efficient use of their time so they can direct more of their attention to one-on-one patient care as well as help their organizations operate cost-effectively. Integrated software technologies can help promote those goals by integrating practice management tasks with the patient's EMR to help enable a smooth workflow with less wasted time.
Integrated software is designed to make everything available to the physical therapist when needed — including scheduling, documentation, payroll and billing, collections, outcomes management, etc. In this showcase, Physical Therapy Products presents some of the market's integrated software products designed to help physical therapists optimize their productivity, make the best use of the time spent with patients, and promote compliance throughout all aspects of the practice.

Casamba
Phone: (800) 648-2596
Email: brian.dwyer@casamba.net
Website: www.casamba.net
Program: TherapySource and Smart Tx, HealthWyse
From point-of-care scheduling and documentation, EMR to analytics, payroll to billing and collections, Casamba's solutions are engineered to maximize the potential of therapy providers across post-acute care settings. The company reports that by combining the best of its core programs with the latest technology innovations and evidence-based clinical content, its next-generation solutions aim to enable data-informed business decisions in any setting and on any device.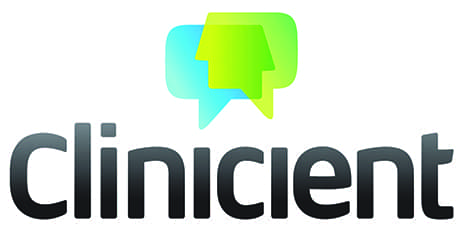 Clinicient
Phone: (877) 312-6494
Website: www.clinicient.com
Program: Clinicient Total INSIGHT
Clinicient Total INSIGHT is a single-system EMR/billing platform that populates data across both clinical and financial functions, providing clarity and integrity in reporting and claims. Products that lack these capabilities may lose revenue from underbilling and denials as well as find that a significant amount of payroll is devoted to nonbillable tasks such as verification, review and appeal. Clinicient's simple, smart and seamless EMR/EHR for physical therapy, occupational therapy, and speech therapy is engineered to put everything users need right at their fingertips to engage patients, document defensibly, and bill completely and compliantly.

FOTO
Phone: (800) 482-3686
Website: www.fotoinc.com
FOTO is a predictive analytics-based outcomes management solution that improves patient care and facilitates clinician growth. Capture and report nationally benchmarked, risk-adjusted comparisons by company, clinic, and clinician. Patient-reported outcomes compare treatment effectiveness, efficiency, and satisfaction by impairment in real time. Digital assessments integrate with your EMR. Benchmark efficiently with FOTO's proprietary measures and issue more than 50 PROMs electronically. FOTO measures are NQF endorsed and recognized by CMS for Medicare compliance. The FOTO QCDR makes MIPS reporting painless for 2020 and beyond. FOTO is a Net Health company.

MWTherapy
Phone: (800) 627-1261
Email: hello@mwtherapy.com
Website: https://www.mwtherapy.com
Program: MWTherapy
MWTherapy is the PT EMR that is focused on enhancing efficiency, profitability, and compliance. The system is built to help take practices to the next level and provide a reliable parter that has been in business for 15 years, helped therapist complete millions of notes, and assisted practices in collecting hundreds of millions of dollars. MWTherapy strives to be a resource that practices can count on and is offered in flexible configurations at competitive prices. New features and modules are being released as MWTherapy continuously innovates. Free demos are available to help practices understand the advantages of MWTherapy firsthand.

Practice Perfect EMR + Management Software
Phone: (877) 510-7473
Email: info@practiceperfectemr.com
Website: www.practiceperfectemr.com
Program: Practice Perfect EMR + Management Software
Practice Perfect EMR + Management Software maintains clinical records, monitors accounts receivable, tracks payment promises, automates schedules and waiting lists, reminds patients electronically about their upcoming appointments, alerts users to non-compliant patients, reports on outcome statistics, and evaluates clinician productivity. Ensure completion of easily entered daily notes and charges, automate PQRS & Functional Limitation Reporting, and integrate with FOTO. Go paperless, store client documents for easy retrieval, and enjoy fully customizable documentation.

Raintree Systems
Phone: (800) 333-1033
Website: www.raintreeinc.com
Program: TherapyRehab Plus
TherapyRehab Plus by Raintree Systems integrates the full scope of a growing PT, OT, SLP practice; regardless of size, scope and specialty. Clinical, administration, front desk, billing, authorization management, compliance, etc, are integrated throughout the software to simplify and streamline total practice and operation processes. Customizable workflows, clinical templates, forms and reports allow a practice to easily implement best practices, organizational-excellence standards and meet required regulatory requirements. TherapyRehab Plus also has a comprehensive suite of third-party integrations for advanced SMS texting, RCM, home exercise programs, data analytics, and more.

ReDoc
Phone: (800) 411-6281
Website: nethealth.com
Program: ReDoc
Physical therapists were called to care. To uplift. To make people feel whole again. They have pursued a path that few choose to follow and deserve world-class solutions to keep them on course. This specialized healthcare software is engineered to keep caregivers connected to their calling. The cloud-based rehab therapy EMR is fully integrated PT/OT/SLP documentation, practice management, billing and reporting. Integrated tools deliver outcomes benchmarking and management, revenue cycle services, MIPS compliance, home exercise program and digital marketing solutions for clinic reputation management. ReDoc strives to be a tool that helps therapists deliver work that makes a difference.

TheraOffice
Phone: (866) 562-8413, ext 112
Website: www.TheraOffice.com
Program: TheraOffice
TheraOffice was developed as an EMR and practice management software designed by physical therapists to be highly adaptable to business needs. The company reports that it strives to achieve compliance that exceeds today's evolving clinical and billing requirements. TheraOffice is a fully integrated, single-sign-on application consisting of scheduling, documentation, accounting, and reporting features. The system's flexible workflow is designed around real-life clinics with a focus on increasing productivity and revenue. The technology allows therapists to document at the time of service, which can directly correlate with increased cash flow and accounts receivable levels. TheraOffice is made to be simple to implement and offers on-site, cloud-based, and HL7 interface deployment alternatives.

WebPT
Phone: (866) 221-1870
Website: www.webpt.com
Program: Physical Therapy Software
WebPT is a physical therapy software platform for enhancing patient care and fueling business growth, with a reported market share of 30%. Offering scheduling, documentation, billing, outcomes tracking, business reporting, system integrations, and patient marketing tools, WebPT's web-based solution is made to be ideal for any PT private practice — regardless of staff size or number of clinics. WebPT reports that it has a 99% retention rate and a 99.99% uptime rate. Launched in 2008 and headquartered in Phoenix, the company has ranked on the Inc. 5000 list of America's fastest-growing companies seven years in a row. PTP