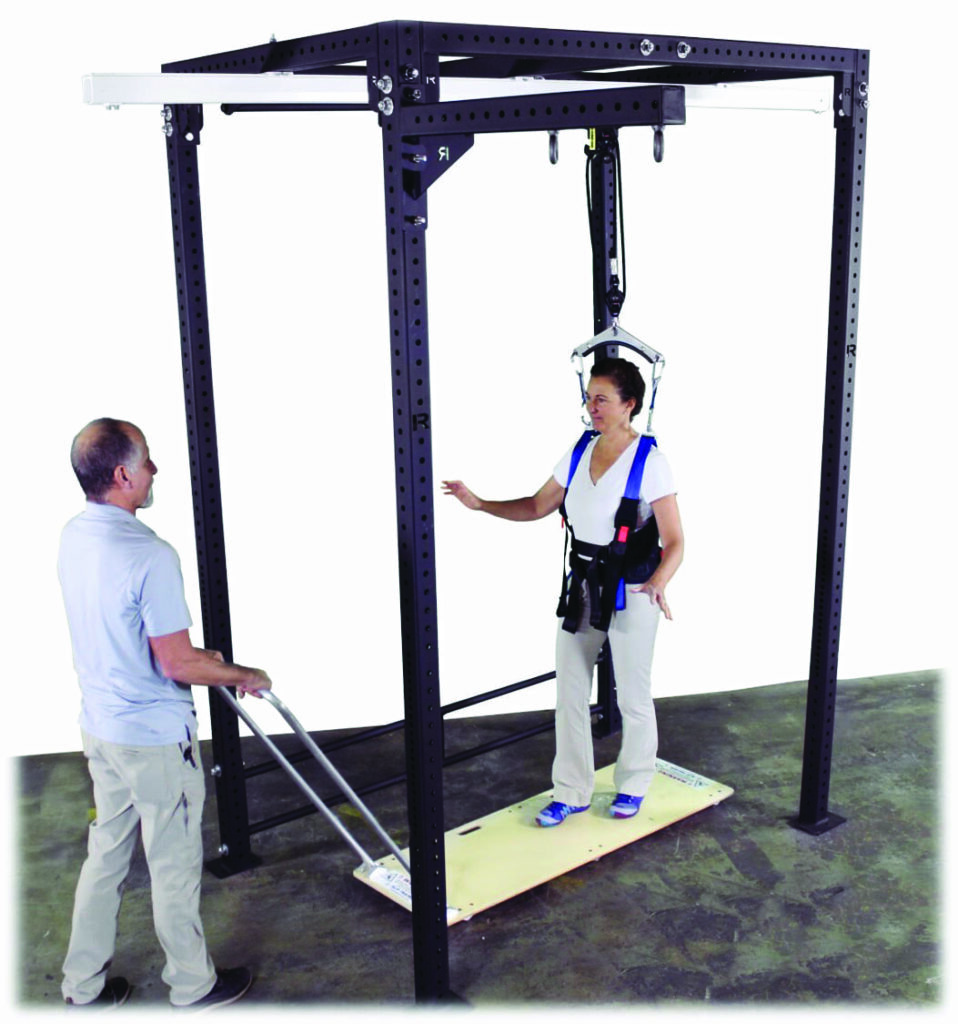 SLIP TRAINER 6.0
MASS Rehab Inc offers a tool built to be simple, affordable and effective for providing reactive perturbation and step training. Supported by the latest research, the Slip Trainer 6.0 is engineered to allow therapists to improve balance and reduce fall rates among their client base. Using Reactive Training instead of the typical anticipatory training, the Slip Trainer 6.0 allows therapists to quickly and dramatically improve reactive stepping responses in as little as one visit.
For more information, contact MASS Rehab Inc, (937) 760-4874; www.massrehabinc.com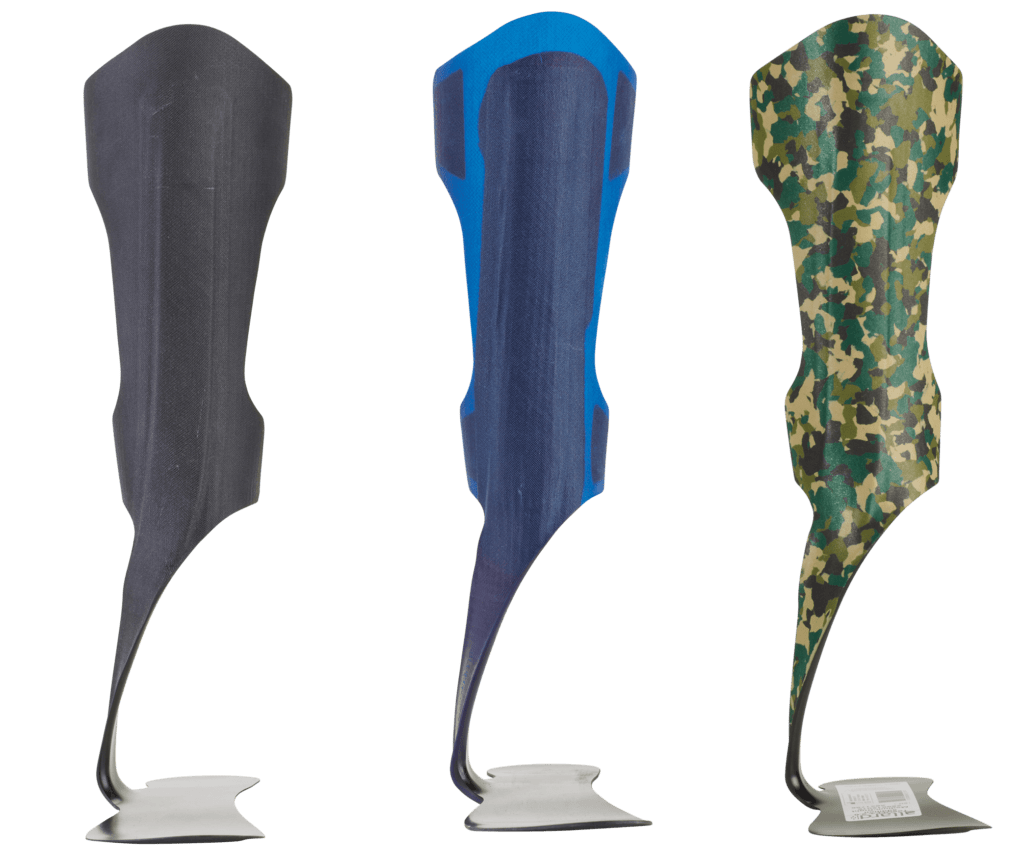 AFOs for FOOT DROP
ToeOFF 2 ½, ToeOFF Flow 2 ½, and BlueROCKER 2 ½ AFOs from Allard USA, Rockaway, NJ, are designed with a reduced heel height to accommodate shoes with lower heel heights. In addition, the footplate has a lower toe lift for more space in the shoe box. ToeOFF 2 ½ Addition models offer three surface options: Camouflage, Birch, and Black. Both offer a choice of wrap-around or D-Ring straps that are easily applied for right or left hand "pull" and shorter, more gently contoured wings that fit comfortably to the anatomy. Allard now offers 13 different AFO models that aim to improve outcomes for more patients. E-mail info@allardusa.com to receive a free Product Selection Guide.
For more information, contact Allard USA, (888) 678-6548; https://www.allardusa.com/products/foot-drop-afos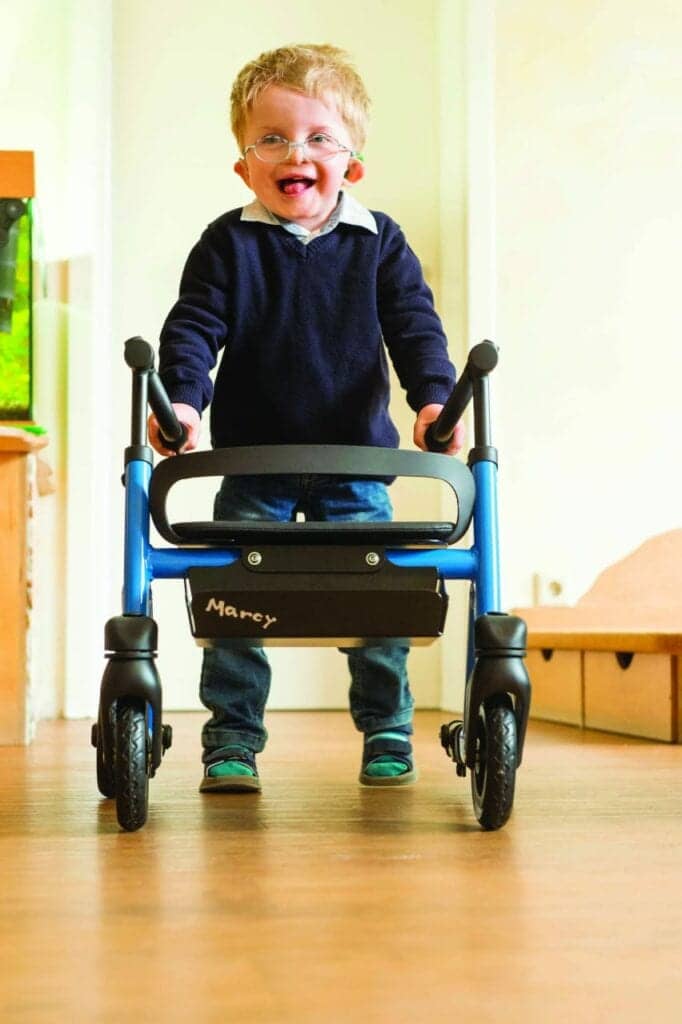 PEDIATRIC ROLLATOR/GAIT TRAINER
The Marcy anterior rollator/gait trainer from Clarke Health Care Products, Oakdale, Pa, can be a child's new best friend for indoor or outdoor play and all the adventures walking offers. Marcy is sized to assist toddlers and children in their first attempts at mobility. Four sizes are available, each with growth adjustability. Color customization options encourage the child's attention and participation in walking and play. Accessories include braking options for safety and control.
For more information, contact Clarke Health Care Products, (888) 347-4537; www.clarkehealthcare.com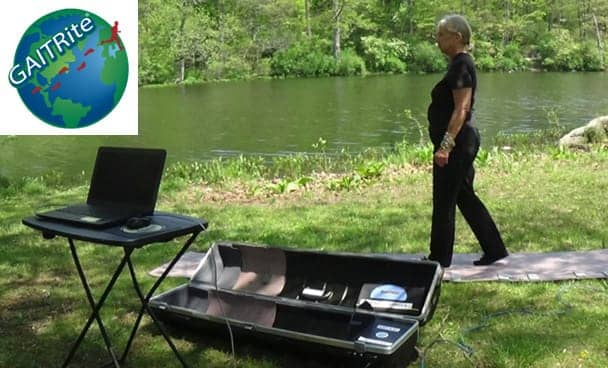 SOLAR-BASED GAIT ANALYSIS
GAITRite from CIR Systems Inc, Franklin, NJ, introduces a new level of portability to the world of gait analysis. GAITRite Safari offers all of the exceptional performance of a standard GAITRite system, but also allows for use in remote locations where on-grid power is not readily available. With GAITRite Safari's solar-based power system, therapists are free to collect gait data anywhere in the world. GAITRite Safari removes the requirement to bring a subject to the artificial environment of the lab and allows for unlimited opportunities to study gait in the real world. All system components can be stored and transported in a standard GAITRite rolling case.
For more information, contact CIR Systems Inc, (888) 482-2362; www.gaitrite.com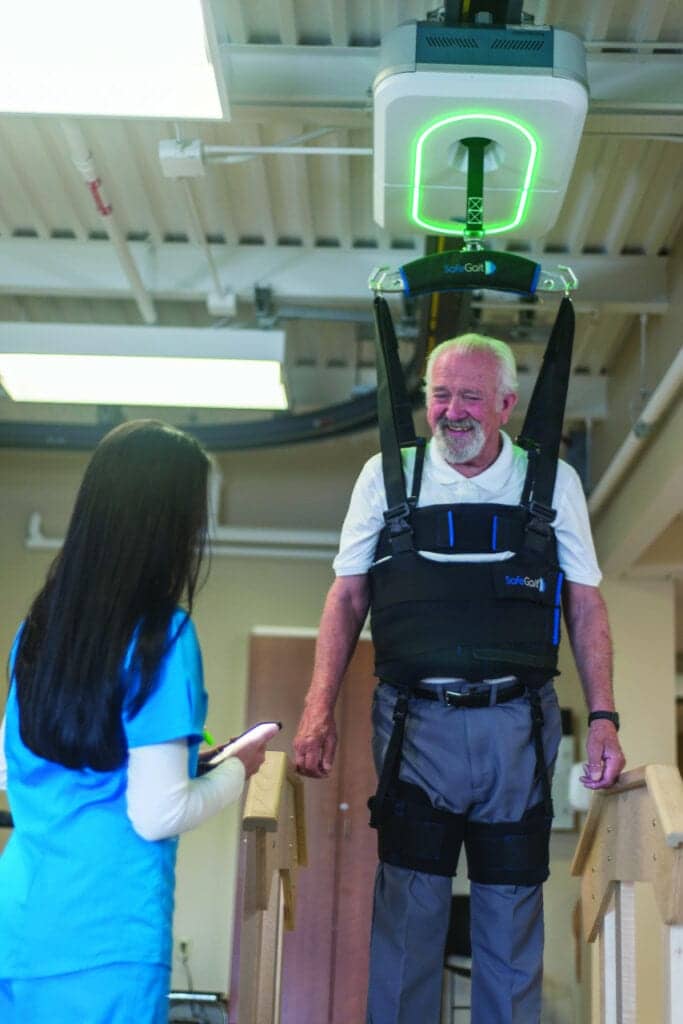 SOLUTIONS THAT TRANSFORM THERAPY
Exclusively distributed by DIH, Norwell, Mass, are the SafeGait 360° Balance and Mobility Trainer and SafeGait ACTIVE Dynamic Mobility Trainer by Gorbel; comprehensive gait and balance solutions for inpatient and outpatient therapy. Designed to follow patients through the continuum of care, these advanced dynamic body-weight support and fall protection systems aim to help facilitate increased challenge and patient confidence, leading to faster recovery.
For more information, contact DIH, (877) 944-2200; www.DIH.com/SafeGait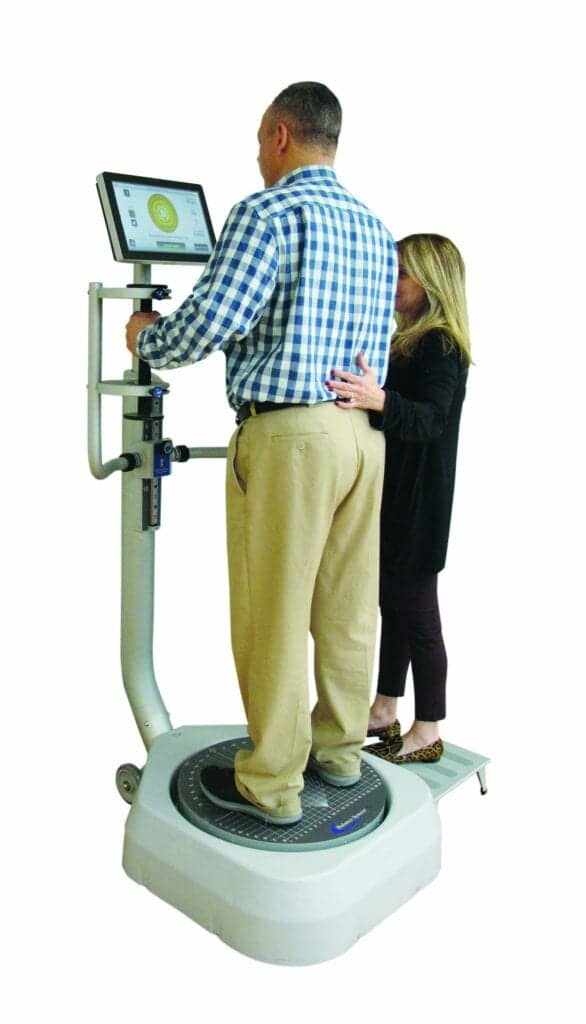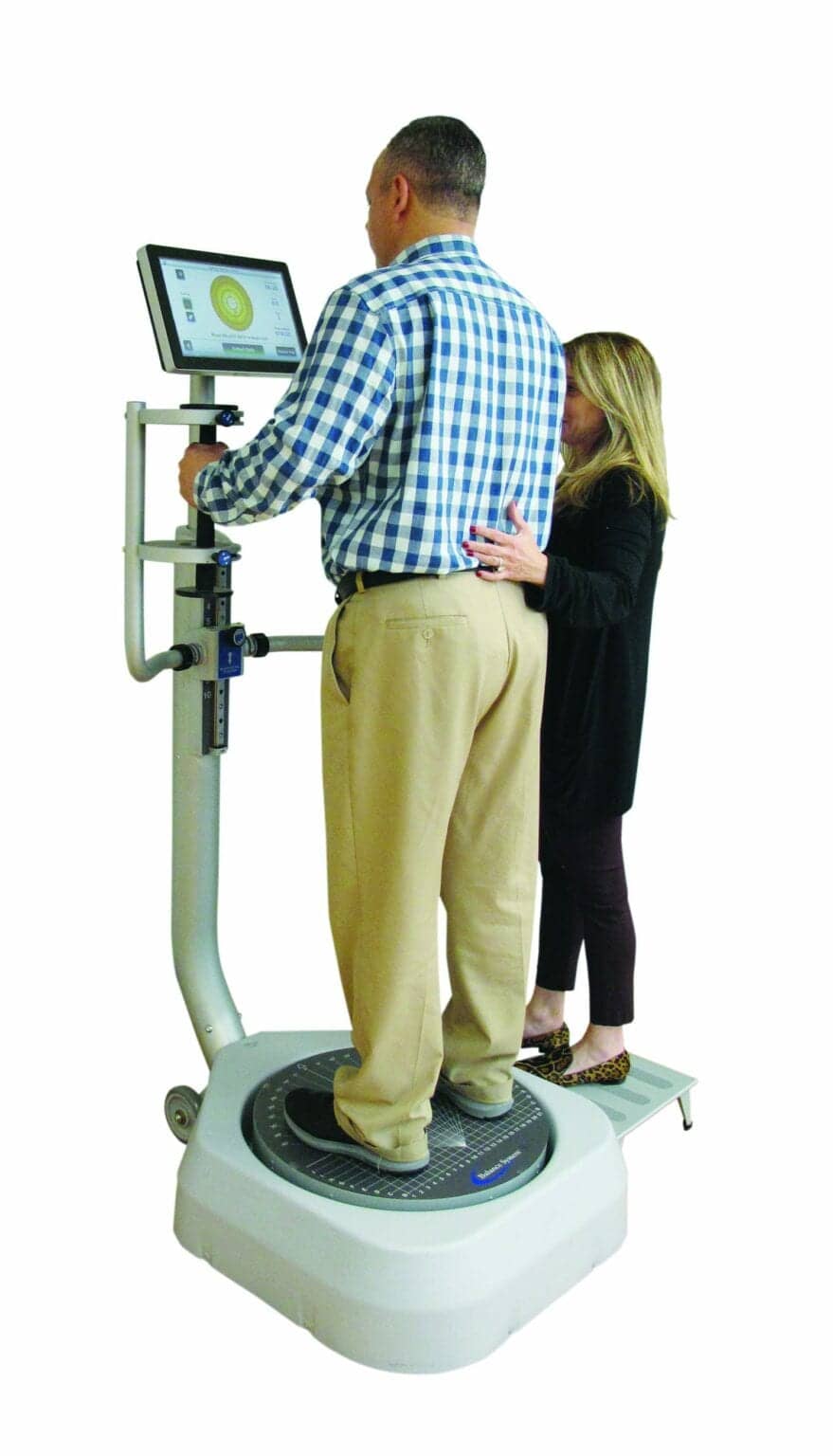 BALANCE SYSTEM SD
The Biodex Balance System SD from Biodex Medical Systems Inc, headquartered in Shirley, NY, is a versatile balance testing and training device designed to add value with features including turnkey programs to help therapists grow their businesses. Access science-based technology solutions, from fall risk to concussion management. Objective data and reporting help meet requirements for value-based care.
For more information, contact Biodex, (800) 224-6339; www.biodex.com/balance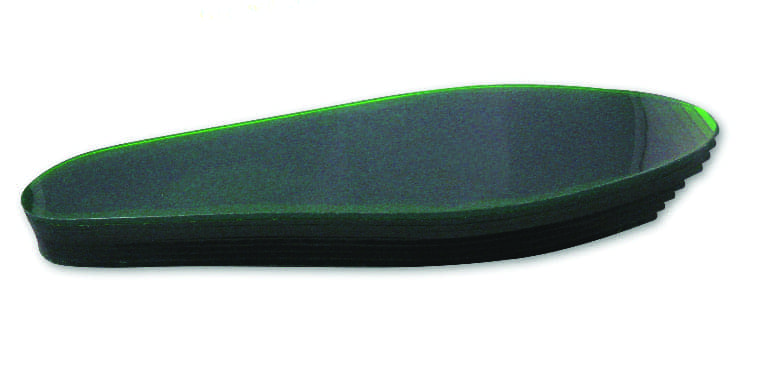 LEG LENGTH MEASURING PAD
The LIMP—from G&W Heel Lift Inc, Cuba, Mo—is designed to determine leg-length deficiency when using the indirect method of measuring. It consists of eight layers of tinted vinyl measuring 3mm per layer, each one separated at the toe and reattached using static electricity. It is placed under the patient's short leg with layers added or removed until therapists determine that the pelvis is level. The material does not absorb moisture or support bacterial growth, and each layer can be cleaned with soap and water.
For more information, contact G&W Heel Lift Inc, (800) 235-4387; www.gwheellift.com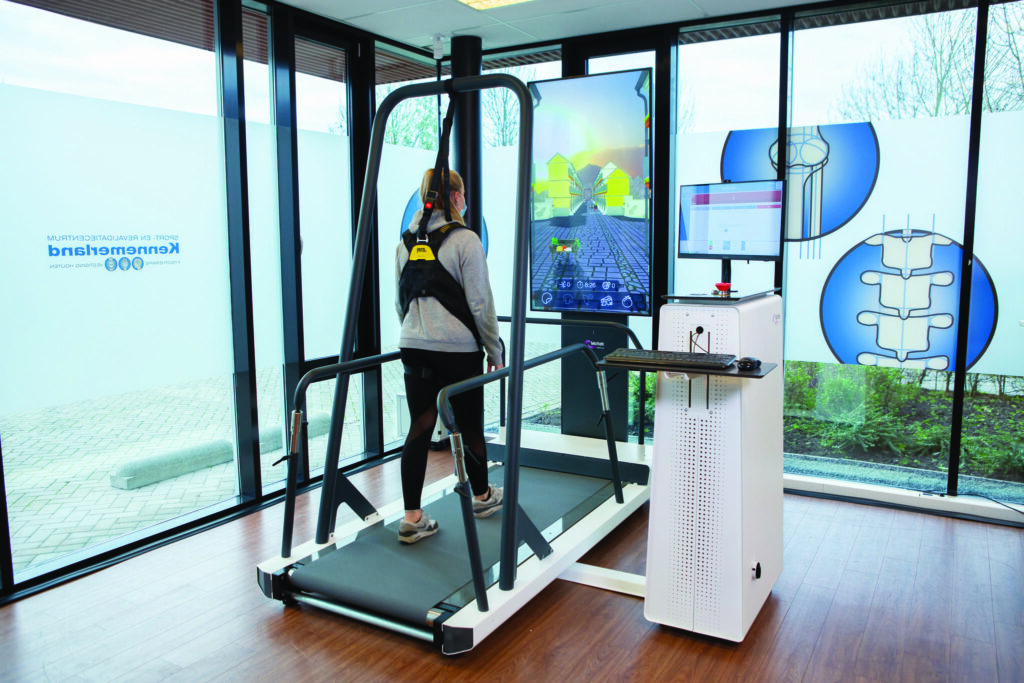 INSTRUMENTED TREADMILL
The C-Mill HERO, available from Hocoma Inc, Norwell, Mass, is engineered to address a patient's functional goals related to improving gait, balance, and motor control and coordination issues. The C-Mill HERO includes an instrumented treadmill with a force plate, which provides objective balance, gait, and running assessments, offering clinically relevant outcome measures for treatment planning and monitoring progression. C-Mill HERO's intuitive exercise gaming with real-time feedback about performance is made to be fun, motivational, and engaging, offering therapists the right tools to provide targeted functional therapy goals for their patients.
For more information, contact Hocoma, (877) 944-2200; www.hocoma.com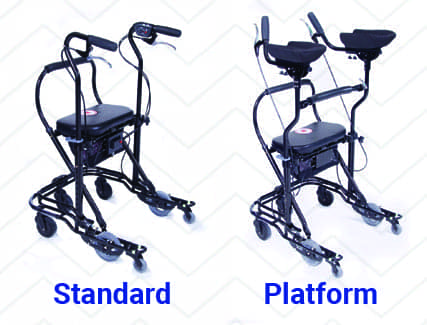 NEUROLOGICAL WALKER
The U-Step Neuro Walker, a family of three advanced versions (Standard, Platform, Press-Down) from In-Step Mobility Products Inc, is designed to increase independence and eliminate falling among those with neurological conditions. The U-Step Neuro Walker's features are designed to make it a superior walking aid that offers excellent stability, maneuverability and control. The U-Step Neuro Walker can be beneficial for patients with various neurological conditions, including: Parkinson's Disease, multiple sclerosis, balance disorders, brain injuries, ALS, PSP/MSA, ataxia and stroke. Optional electronic visual/audio cueing module is available for addressing Parkinson's freezing.
For more information, contact In-Step Mobility Products Inc, (800) 558-7837; www.ustep.com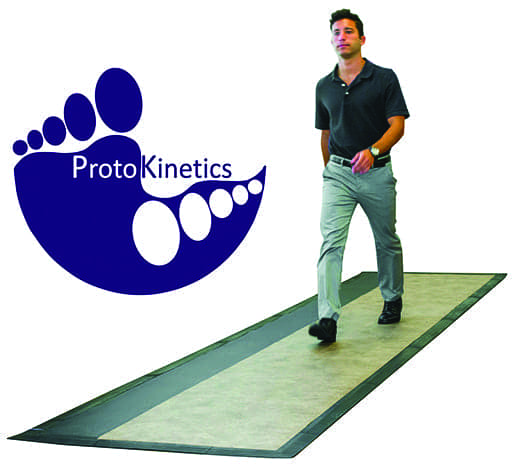 ZENO ELECTRONIC WALKWAY SYSTEM
Managing and synthesizing accurate gait data is essential to outcomes-driven healthcare. The Zeno Walkway from ProtoKinetics, Havertown, Pa, is a portable solution with a wide, flat surface that allows for the capture of loading patterns of the patients' footsteps without any impedance to assistive device performance. PKMAS software is engineered to automatically eliminate walker tracks, while expertly identifying overlapping steps, to provide robust temporal-spatial measurements for even the most complicated gait patterns. Recent implementation of the enhanced Gait Variability Index (eGVI), automated Four Square Step Test and Limits of Stability balance test are examples of rehabilitation-related outcome measures that can assist in clinical treatment planning and hospital discharge decisions.
For more information, contact ProtoKinetics, (610) 449-4879; www.protokinetics.com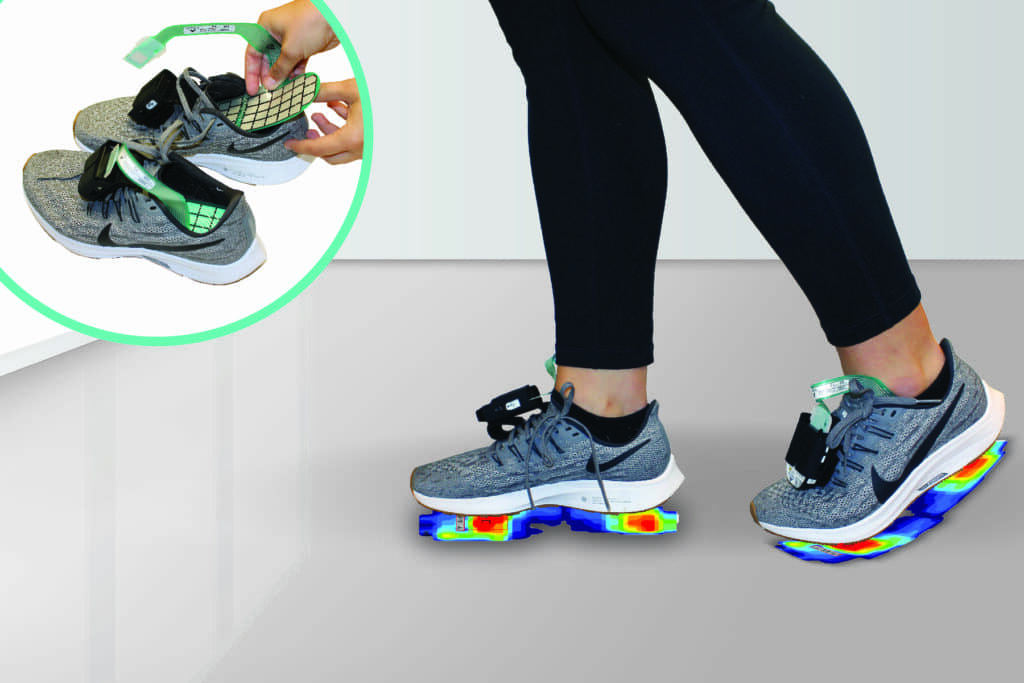 IN-SHOE, WIRELESS ANALYSIS SYSTEM
The F-Scan64 from Tekscan, South Boston, is engineered to be an easy-to-use, wireless in-shoe pressure measurement system, offering quick set-up and flexibility to collect pressure, force, and temporal gait parameters. Featuring small and lightweight data acquisition electronics, which can connect directly to the patient's shoe, F-Scan64 is designed to allow for a more natural gait collection environment free from cords and excessive weight or bulk to patients. The combination of a simple set-up process and gait analysis software essentials is meant to help clinicians save time when working with patients, without sacrificing data quality or reporting capabilities.
For more information, contact Tekscan, (800) 248-3669; www.tekscan.com/f-scan64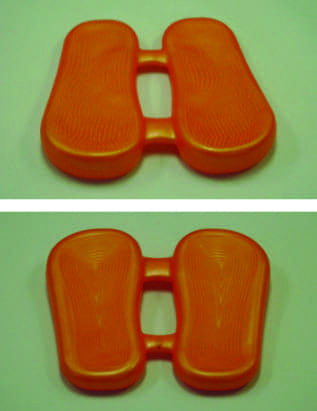 BALANCE STEPPER
The Stepping Wolf from Stretchwell, Warminster, Pa, is an air stepper designed to be versatile. The product can be used to help improve balance, perform core stability exercises, build ankle and calf muscle strength, and massage the feet.
For more information, contact Stretchwell, (888) 396-2430; www.stretchwell.com