Thousands of physical therapy professionals from around the world will gather in Orlando October 30 through November 2 for the APTA's Private Practice Section meeting. The event, designed to focus on business management for physical therapy, will feature education sessions and networking opportunities to enable attendees to sharpen their business operations and management skills. It will also showcase technologies that professionals can use in their clinics. Physical Therapy Products shares a preview of some of these products and technologies that professionals can look forward to seeing on display in the meeting's exhibit hall.


Practice Perfect
Billing, Scheduling & Clinical Documentation all-in-one. Monitors receivables and payment promises, automates waiting lists and appointment reminders, tracks non-compliant patients, outcomes, referrals and clinician productivity and operational benchmarks. Ensure completion of easily entered daily notes/charges, automate MIPS. Go paperless and enjoy customizable documentation. Automated texting campaigns to clients to find lost revenue!
See us at APTA PPS booth #617, www.practiceperfectemr.com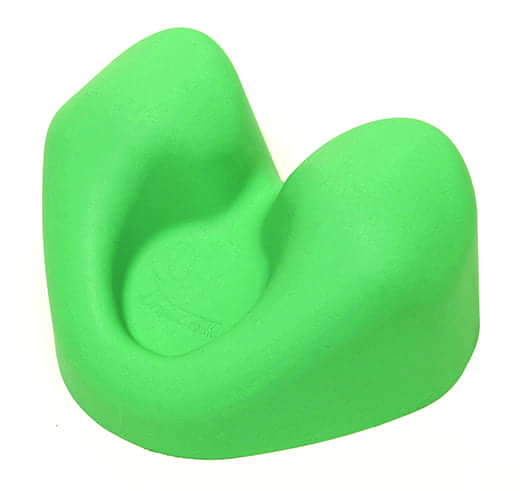 CranioCradle
The CranioCradle from Kiss Life LLC is an easy-to-use therapy tool that effectively releases muscle aches and pains related to whiplash, TMJ, and chronic head, neck, and spine issues. Versatile, the CranioCradle can be used under occipitals, rhomboids, thoracic, lumbar, and/or sacrum to encourage joints to decompress and cramped, tense muscles to gently release. Based on osteopathy, craniosacral, and massage therapy techniques, the CranioCradle's unique foam formulation and specialized design create the sensation of skilled therapeutic hands underneath the body. Use in treatment; recommend for home use.
See us at APTA PPS booth #917, www.craniocradle.com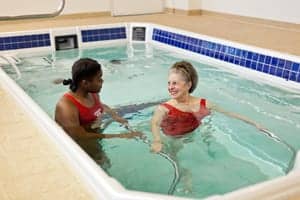 HydroWorx
Made for small spaces and existing facilities, the HydroWorx 200, from HydroWorx, Middletown, Pa, is designed to fit into a compact 100-square-foot space and through a standard 36-inch-wide door. The HydroWorx 200 utilizes warm water and underwater treadmill technology to help therapists provide all the benefits of land movement without additional impact and stress on patients' joints and muscles, and the risk of additional injury.
See us at APTA PPS booth #401, www.hydroworx.com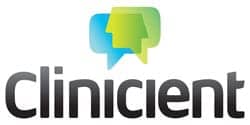 Clinicient
Clinicient INSIGHT from Portland, Ore-based Clinicient is a single-system EMR/billing platform that populates data across both clinical and financial functions, providing clarity and integrity in reporting and claims. Products that lack these capabilities may lose revenue from underbilling and denials, or have a significant amount of payroll devoted to nonbillable tasks such as verification, review, and appeal. Clinicient's simple, smart, and seamless EMR/EHR for physical therapy, occupational therapy, and speech therapy is engineered to put everything users need right at their fingertips to engage patients, document defensibly, and bill completely and compliantly.
See us at APTA PPS booth #601, www.clinicient.com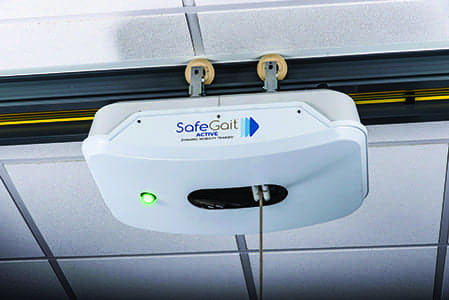 Gorbel Rehabilitation
SafeGait ACTIVE from Gorbel Rehabilitation, Victor, NY, is an overhead fall-protection device that allows patients to move dynamically through treatment sessions. It is designed to treat patients further along the continuum of care and to be ideal for hospital-based or private practice outpatient clinics. Whether rehabbing an orthopedic injury, or providing falls management for aging adults, SafeGait ACTIVE is built to allow patients to make faster functional gains and accept higher-level challenges and activities during rehabilitation. SafeGait ACTIVE allows for multi-directional movement while also protecting patients as they practice gait, balance, jumps, transfer, and stair exercises. Exclusive Dynamic Fall Protection (DFP) technology distinguishes between a patient's intentional movement downward and a fall so therapists can safely challenge patients and facilitate error.
See us at APTA PPS booth #833, http://safegait.com/active/

Raintree
Raintree is the most complete and comprehensive collection of business tools for the rehab and therapy industry. Raintree supports the full scope of a growing PT, OT, SLP: regardless of size, scope, or specialty. Streamline and simplify total practice and operational processes with customizable workflows, templates, forms, and reports. Easily implement best practices, organizational-excellence standards, and meet regulatory requirements with Raintree's EMR and Practice Management software solutions.
See us at APTA PPS booth #127, www.raintreeinc.com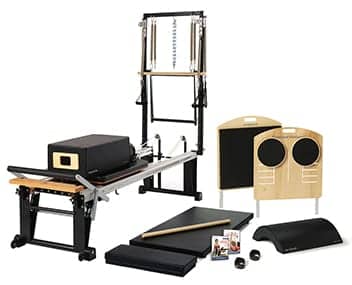 Merrithew
The Rehab V2 Max Plus Reformer from Merrithew, Toronto, features a higher carriage for use in physical therapy and physiotherapy clinics and facilities that cater to a senior or mobility-challenged client base. Instruct and perform core stability, peripheral mobility, and plyometric exercises. The equipment features removable and changeable parts to add exercise content and variety. The package includes a jumpboard, arc barrel, rotational diskboard deluxe, and ankle straps.
See us at APTA PPS booth #627, www.merrithew.com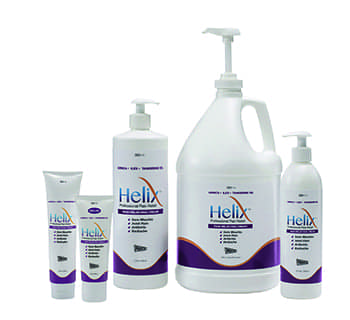 Parker Laboratories
Helix Professional Pain Relief is a topical analgesic from Parker Laboratories Inc, Fairfield, NJ, formulated with menthol (7.4%), arnica, ilex, aloe, and tangerine oil to provide targeted, fast-acting, temporary pain relief. Helix Professional Pain Relief is paraben-free and available in 5 g pouch, 3 fl oz roll-on, 4 fl oz tube, 12 and 32 fl oz pump bottle, and gallon sizes. Sold exclusively into professional channels.
See us at APTA PPS booth #521, www.helix4pain.com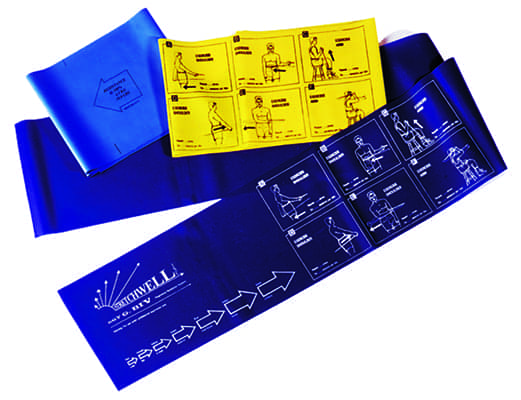 Stretchwell
Stretchwell Inc, Warminster, Pa, offers a range of latex resistance bands and tubing. Since its debut in 1994, the company has produced its flagship product, Fitlastic Therapy Bands, using high-quality and green-friendly continuously dipped latex sheets. Stretchwell reports that the bands contain almost no soluble proteins and are color-coded by the "ROY G BIV" progressive system of resistance. The 18-foot, 75-foot, and 150-foot rolls are marked every foot to allow for easier cutting, measuring, and identification.
See us at APTA PPS booth #716, www.stretchwell.com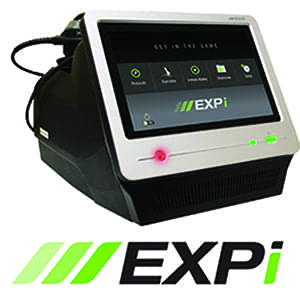 LiteCure
LiteCure Medical, New Castle, Del, the maker of LightForce Therapy Lasers, offers advanced rehabilitation solutions to healthcare providers. The company reports that its focus on providing exceptional customer service, along with a commitment to making ongoing investment in research, is key in helping it deliver superior products designed to improve therapeutic outcomes. The EXPi Therapy Laser is a high-power device (0.5 W to 25 W) built to allow clinicians to deliver treatments quickly and efficiently. Optimized for outcome improvement, the included influence Technology was developed to offer the flexibility of custom treatment options (both on and off contact) while ensuring consistent results.
See us at APTA PPS booth #416, www.lightforcelasers.com

Keet Health
Keet Health, based in Austin, Texas, offers a new kind of healthcare platform designed around the patient and provider relationship instead of documentation and regulatory mandates. The Keet platform combines the workflows, processes, and tools healthcare organizations need to deliver connected care in one central location—saving time and money. Practices can collect patient-reported outcomes and leverage the data of Keet's Outcomes Registry and QCDR to assess quality, define and improve care protocols, and prepare for value-based contracts. Keet also enables its users to improve how they engage their patients by extending their ready beyond clinic walls by providing tools that create more touch points in and out of the clinic with patients and their families to make sure patients feel like a partner in their care.
See us at APTA PPS booth #706, www.keethealth.com

FOTO
FOTO is a predictive analytics-based outcomes management system that captures and reports nationally benchmarked, risk-adjusted comparisons by company, clinic, and clinician over time—to improve patient care and facilitate clinician oversight. Patient-reported outcomes compare treatment effectiveness, efficiency, and satisfaction by impairment in real time. FOTO's solution utilizes sophisticated computer adaptive testing (CAT) to provide efficient and precise condition-specific measures of function. Digital assessments are launched to patients via email or completed on-site. FOTO measures are NQF endorsed and recognized by CMS for Medicare compliance. Use FOTO's QCDR for MIPS reporting in 2020. Visit www.fotoinc.com to learn more about how to measure outcomes, manage quality, and market strengths with your outcomes data.
See us at APTA PPS booth #433, www.fotoinc.com